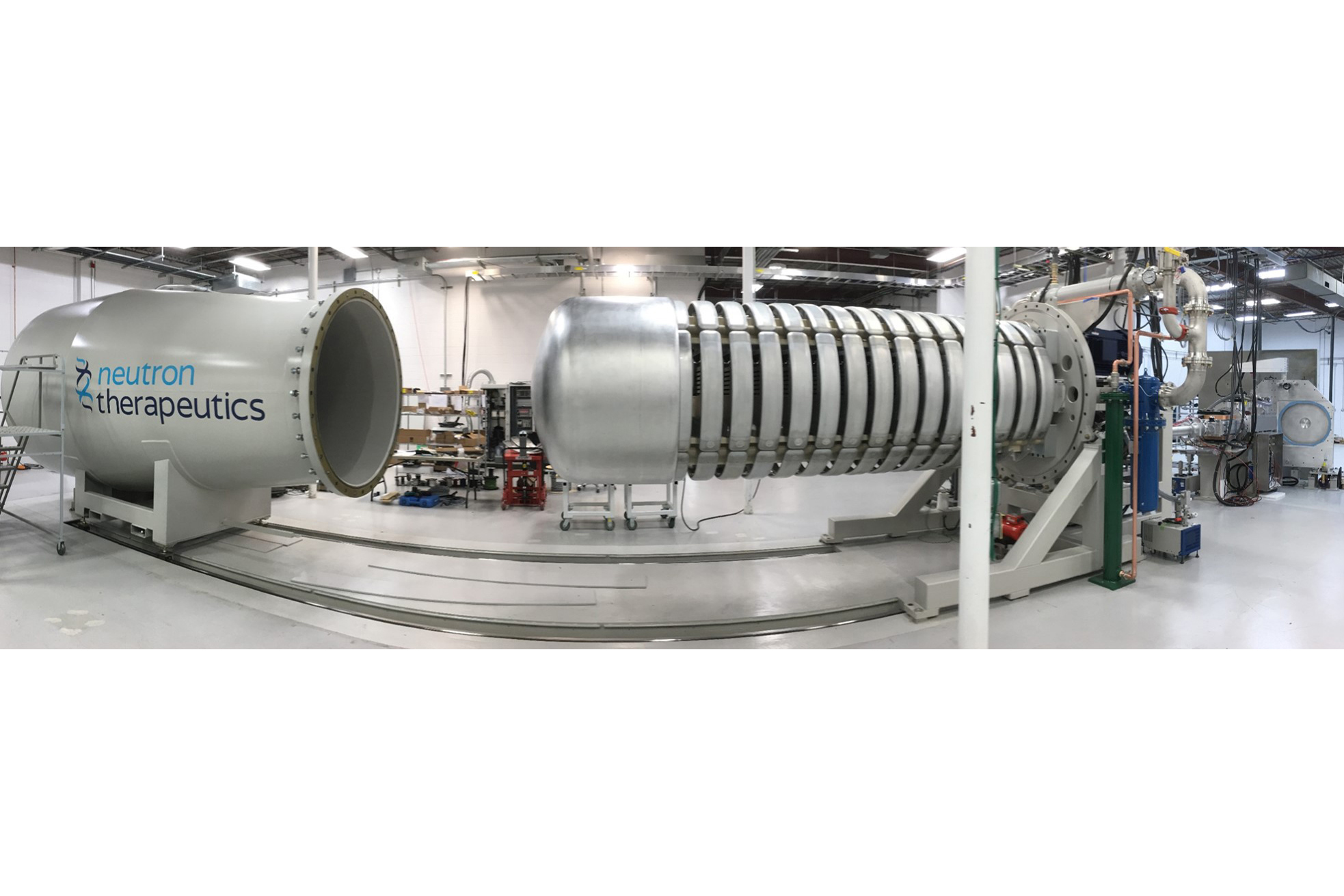 Available through our business partner D-Pace, the NT Model H+26.30 is a high current accelerator system producing DC proton beam currents of 30+ mA at 2.6MeV.
The revolutionary, compact design supplies a power efficient, low maintenance, continuous, high-quality beam suitable for many industrial and scientific applications. The accelerator can be customised, and full training, support and maintenance programs supplied. A rotating lithium target to create neutron beams has been developed for this accelerator.
For all inquiries on BNCT applications please contact Neutron Therapeutics and inquires relating to non-medical applications, please contact D-Pace.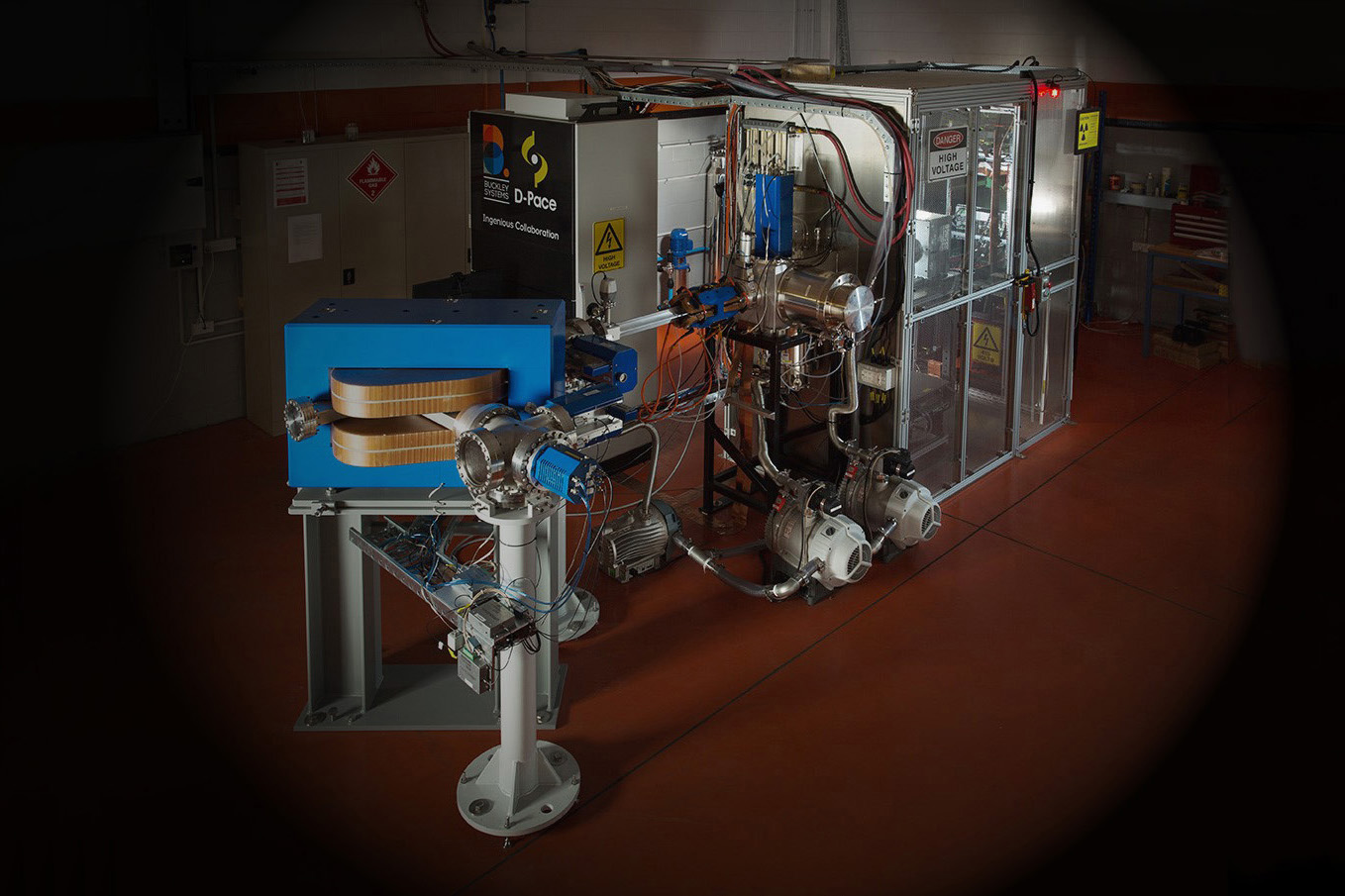 Available through our business partner D-Pace, we manufacture both RF and filament ion sources as either individual components or turn-key systems complete with beamline monitoring and diagnostics.
Testing and validation can be performed using our Ion Source Test Facility (ISTF) before acceptance and delivery.
For full specifications and all inquiries, contact D-Pace
Our specialised facilities for manufacturing the RF resonators used in linac accelerators has reached a high state of development. With computer-controlled welding of the aluminium chambers, a dedicated copper plating facility and experienced assembly personnel, we have reliably produced thousands of resonators and their supporting vacuum chambers for our customers.
Please contact us for more information.